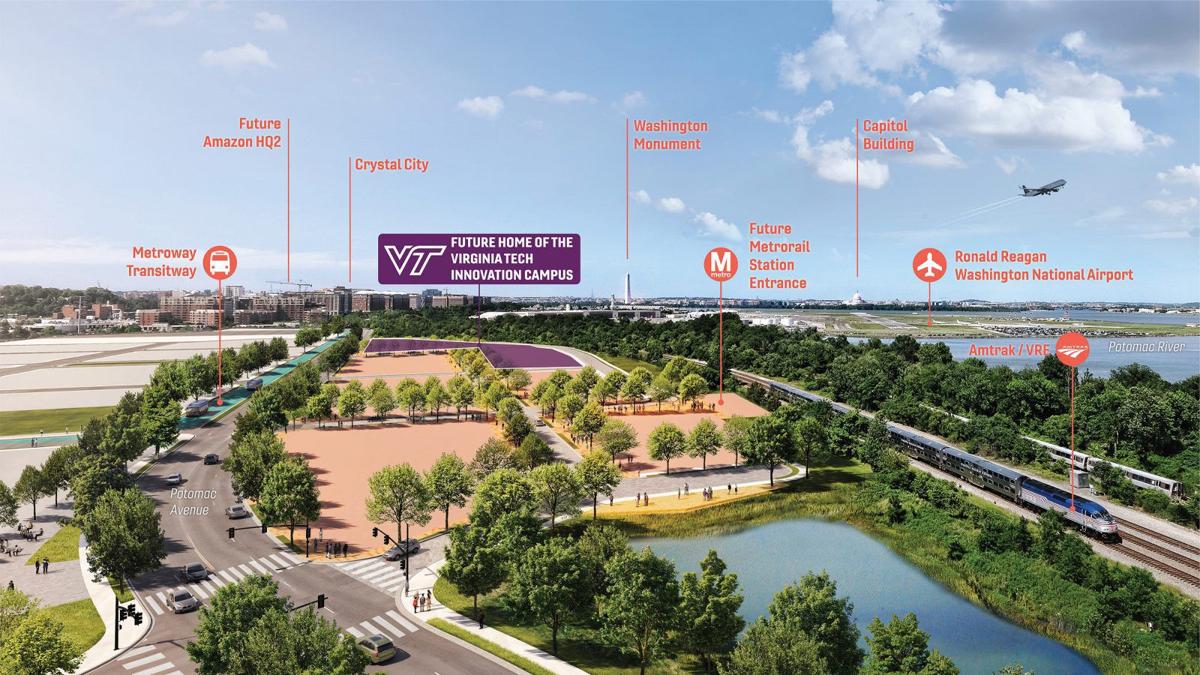 The Roanoke Times

A $50 million, multiyear commitment from Boeing will help jump-start Virginia Tech's effort to create the most diverse graduate technology campus in the United States, the university announced Tuesday morning.
Boeing's commitment will provide student scholarships, foster the recruitment of world-class faculty and researchers, and fund STEM pathway programs for underserved K-12 students looking to pursue a college degree and enter high-tech career sectors, according to a university news release.
"We are extremely grateful to Boeing for this extraordinarily generous show of support," Virginia Tech President Tim Sands said in the release. "This is a milestone moment in our university's history, and it will propel our work to help establish the greater Washington, D.C., area as the world's next major tech hub."
Boeing's investment in the Innovation Campus, which equals the largest gift ever made to the university, builds on a relationship between Boeing and Virginia Tech that spans more than 70 years.
Governor Ralph Northam, Sands, U.S. Sen. Mark Warner, Innovation Campus Vice President Lance Collins, and Boeing CEO David Calhoun will share remarks about the development during a news conference in Arlington this morning.
"Virginia Tech has a bold and unique vision to unlock the power of diversity to solve the world's most pressing problems through technology, and we are proud to help make that vision a reality," said Calhoun, a Virginia Tech alumnus, said in the release. "Boeing is dedicated to advancing equity and inclusion, both within our company and in our communities, and we look forward to partnering with Virginia Tech to build a robust and diverse STEM talent pipeline to drive the future of aerospace."